RIP Neil Robinson
Pioneering vegan and soccer star Neil Robinson has died unexpectedly.
11 January 2023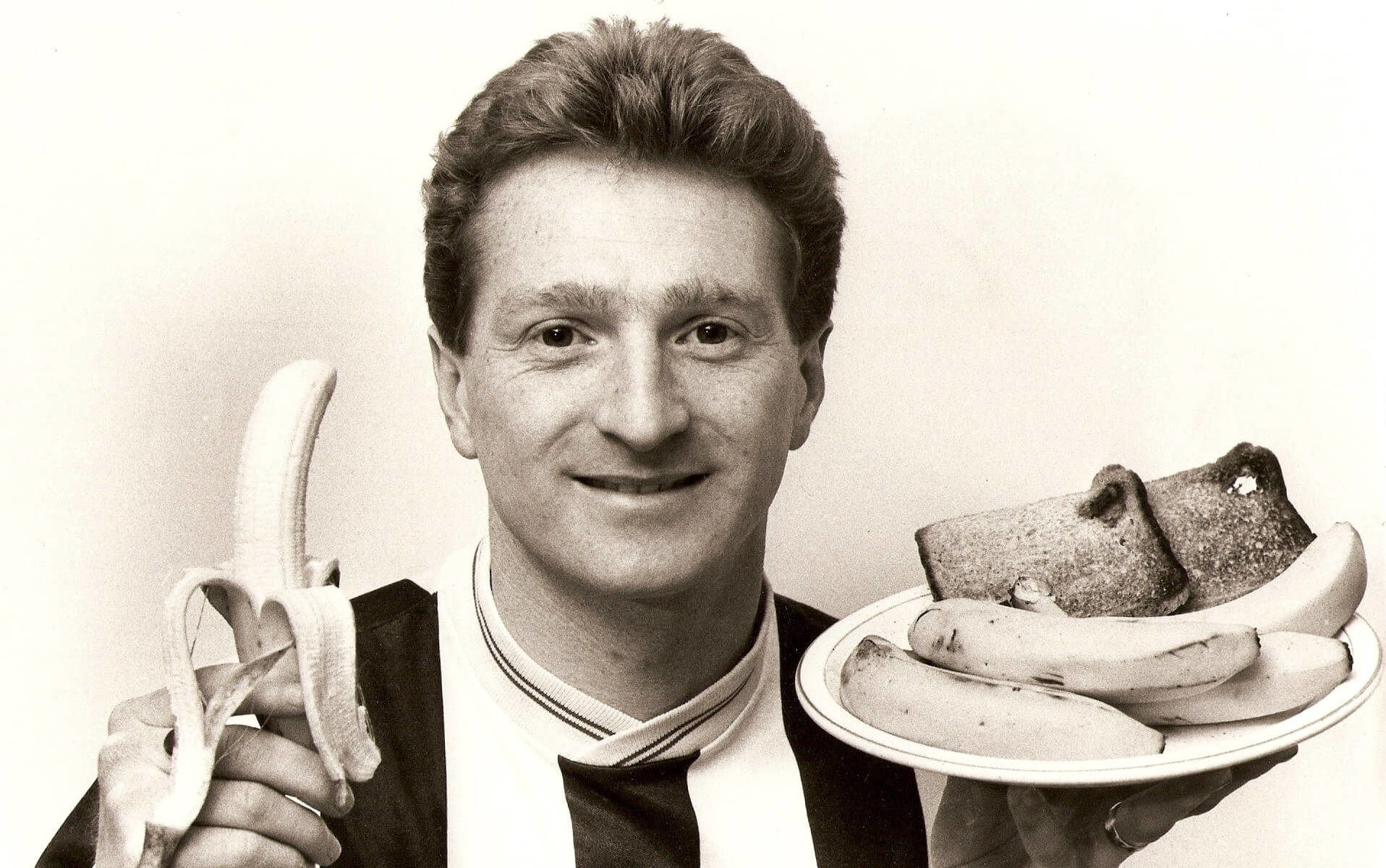 See Neil Robinson's GVA profile
Neil played professional football in the English top division for Everton. He was known as a reliable midfielder, and also scored a few goals. This included a fantastic long range strike that was shown on BBC TVs Match of the Day.
He also played for Swansea in the top division and for Darlington before injury ended his career.
Neil turned vegetarian aged 13 and vegan at 23 during his football career.
"No-one at the club seemed that concerned about what I was eating and that I was vegan" recalls Neil."I was always one of the top 3 fittest players at all the clubs I played for so there were no issues. Had I been struggling with my fitness, I'm sure they would probably have suggested I eat some meat."
At this stage Neil was given the nickname 'Bananaman' after eating lots of bananas.
After injury ended his career Neil opened a gym and developed a high nutrient sports nutrition bar. In 2015 aged 58, with minimal training, Neil was part of an all-vegan team who cycled the length of Britain. The 1000 mile trip was completed in 9 days.
He will be remembered for his outgoing and amiable nature, his love of sport and his unshakeable belief in the benefits of a vegan diet for animals, environment and health. And that fantastic long range goal.
Rest in Power, Neil.