Vegan ultrarunner takes another record
The legendary John Muir Trail seems to be a second home for inspiration ultramarathon runner Catra Corbett. The vegan has already set record on the 212 mile course, and has just set another. Her existing record is for a 'Yo-Yo' (out and back, 424 miles) set in 12 days, 4 hours and 57 minutes.
8 July 2018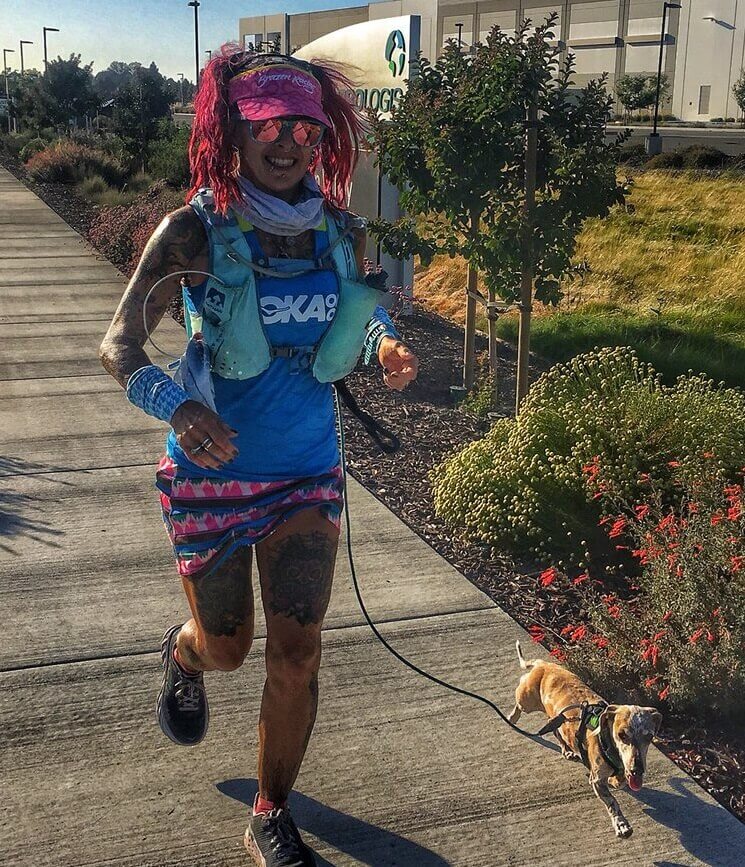 The Muir ramble route covers 310 miles of California originally explored and recorded in 1868 by John Muir and Catra has just set the Fastest Known Time (FKT) for completion.
The 53 year old vegan is open about her past – it includes alcohol abuse, crystal meth use and a night in jail that caused he to change her life. She's since run over 100 races of 100 miles or more and is world famous for her exploits and her commitment to positive thinking and living.
This latest adventure saw Catra supported by a small team who paced and equipped her.
"There is no way I could have done it without Phil Nimmo help but mostly Dave Wiskowski and Jay Lee they were my crew on foot the last 66 miles" Catra told followers on social media. "We spent the night in the wilderness huddle together. They pushed me and helped motivate me. We all fell apart many times out there but kept it together.
"There were places there were no trails and we had to route find our way. I'm happy I knew the last 15 mile section we crossed slowly over 2 miles of rockfall but the views were amazing. We almost had to turn around because the trail was completely gone do to a recent rockfall. Dave navigated us safely up and over it. We worked as a team to get it done."
'Getting it done' meant finishing the 310 miles, which became 323 miles with diversions, in 7 days 9 hours 49 minutes.
You can!
She went on to remind people. "Don't ever let anyone tell you, you can't do something. I lived a good portion of my life not believing I could do things. I was in relationships where I was controlled and felt worthless, dumb, stupid and ugly. I went along in life not believing in myself. Once I got clean and sober I started believing I could do things. I became a runner which gave me confidence. It taught me, I CAN! The word can't know longer exist in my vocabulary."
Also in Catra's support crew was TruMan, her 12 year old dog. The little doxie joined in for a few miles to help Catra along over three days.
Vegan Catra had to fuel herself, and took some time after the expedition to tell Great vegan Athletes about the Muir energy gels, watermelon, squeeze apple sauce pouches and almond butter packets.
We also asked her to reflect on the way she could relate to her younger self who lived a dangerous and unhealthy lifestyle.
"That's an interesting question" she says. "I guess I would say; one day when you become brave enough to change your life you will become amazing and badass."