Vegan Julia takes world fitness title
Fitness model Julia Hubbard has completed a hat-trick with a third win at the UNBA Universe. The win follows a victory in the amateur category two years ago and as a Pro one year ago.
1 September 2018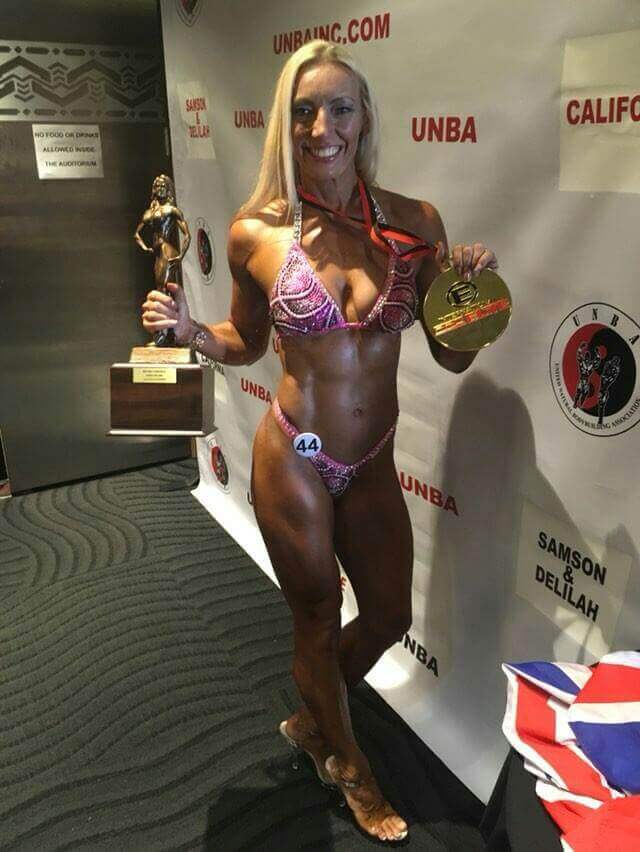 "It's amazing! Surreal! I'm still in shock!" said Julia afterwards "Three times champ!"
"I'm feeling blessed, it's my favourite federation. They're positive and professional, and they look after their athletes, put on an amazing show and i just love coming to California to compete with them" she told Great Vegan Athletes. "I just had such a fun day with some wonderful people so winning was the icing on the cake."
It was a close event with a strong challenge from Italy, and Julia felt that with so many factors to judge, the result is often difficult to call.
As last years' winner, the British fitness coach was always going to be tough to match, although she was taking nothing for granted. "I focussed on just bringing my best me" she says. "During the offseason I worked on adding size to my shoulders and improving my glute ham tie in to bring a more aesthetic balanced figure and then my goal was to come into the show a bit tighter and leaner than last year."
Plant Strong
She's incorporated heavier weight, and this seemed to work.
"I've been doing powerlifting which I do think has added to my figure and helped me maintain muscle through my prep. I'm about 4 years vegan and have adapted my diet in that time to find what works for me and I enjoy my prep as I enjoy the food I eat!"
There was another reason for Julia to celebrate, as her coaching expertise helped another vegan to a title. Julia's student Meagan Williams, who has been vegan since the start of the year took the title Julia held just two years ago. "I'm really proud to have been able to coach another vegan to win this title!" says Julia.