Vegan fighter takes Silver
19th October 2019
19 October 2019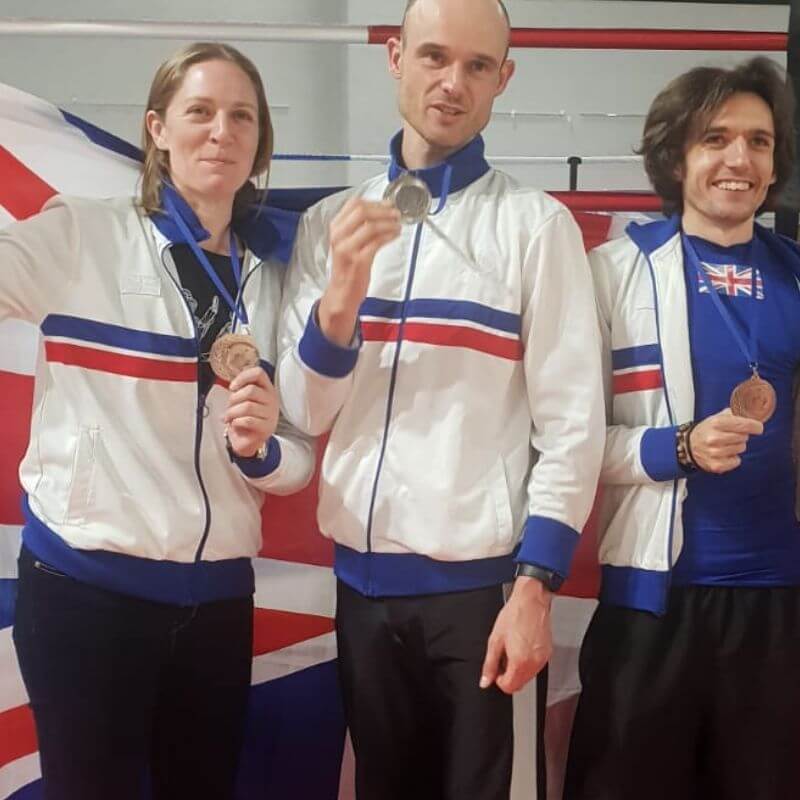 Former world champion James Southwood went into the 2019 European Savate Championships in good form.  He credits good training, and while his recent 40th birthday placed him among the older competitors, he retains excellent fitness to complement his experience.
Savate is a martial art well known and widely practiced in France, perhaps less known in Great Britain.  Elegant and exciting to watch, it uses boxing alongside kicking techniques.
"I knew I had the experience, the tools and the form, but one can never anticipate what is going to happen" he said.
"I maintained good focus throughout, keeping unwavering eye contact with my early opponents (Germany, Italy, and Russia).The litmus test would come, however, against my opposite number on the French team, Loïc Gouget."
Meeting Gouget again
Gouget had been European Champion three times and beaten James twice while James had beaten him once.  The two met again in the final.
"I kept my focus" James told Great Vegan Athletes "but after a fast pace and a few early knocks, my will to win slipped a little. I could not find the push in the second half of the fight. Consequently the 5 judges scored it a slim 3-2 against me, reflecting just how close it was."
This makes James Vice-Champion of Europe for the third time, having won in 2007 and 2015.  He seems to reflect on this philosophically.
"Medals are externals. On controllable internal factors, I am pleased to have been so focused, better than ever, in fact. I did not quite control my motivation for the final few minutes of the tournament, which is disappointing, but fixable."
Vegan powered
James has been vegetarian all his life, and turning vegan to avoid harming animals as a teenager, has been vegan over half his life and for all his major Savate honours.
An enthusiastic and successful coach, James is aware that his competitive career has been long.
"2020 will be a World Championships year and I will decide what I am doing for that very soon" he says.
Subscribe to our site and catch all the news