BJJ Gold goes to vegan fighter
Vegan grappler Jorge Pastor has taken Gold in the Brazilian Jiu Jitsu Santa Cruz International Open.
21 August 2022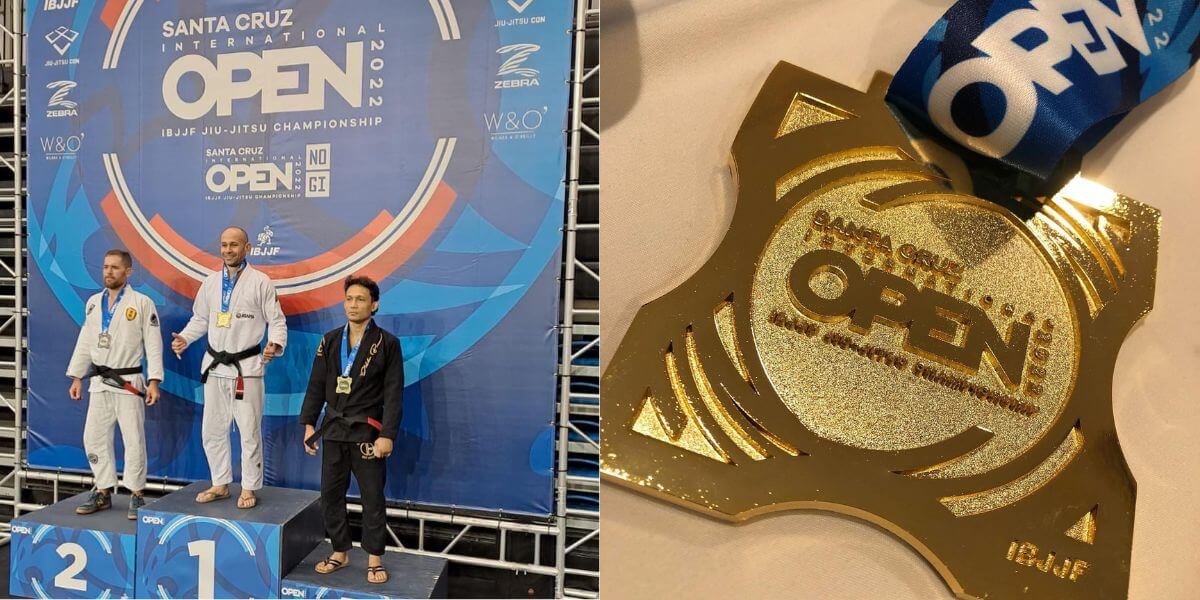 Jorge sealed the win with a convincing win in the final to take the Featherweight title.
"It was very tough, black belts are always tough" Jorge told Great Vegan Athletes. "The level is high".
Jorge has been vegan since 2016 and is Head Coach at his club in Mexico City.
BJJ is known as a sport receptive to veganism as cofounder Helios Gracie was a nutritionist and supporter of plant based nutrition. Legend of the sport David Meyer has won multiple world titles and has been vegan since 2000.
"We have a philosophy in our BJJ academy" Jorge says.
"Love animals
Take care of the earth
Help each other"