Vegan bodybuilder takes World Silver
Plant-powered bodybuilder Shelli Beecher-Seitzler has taken world –class honours at the World Championships. It marks another successful stage in a rocky road to success that has required determination.
11 January 2023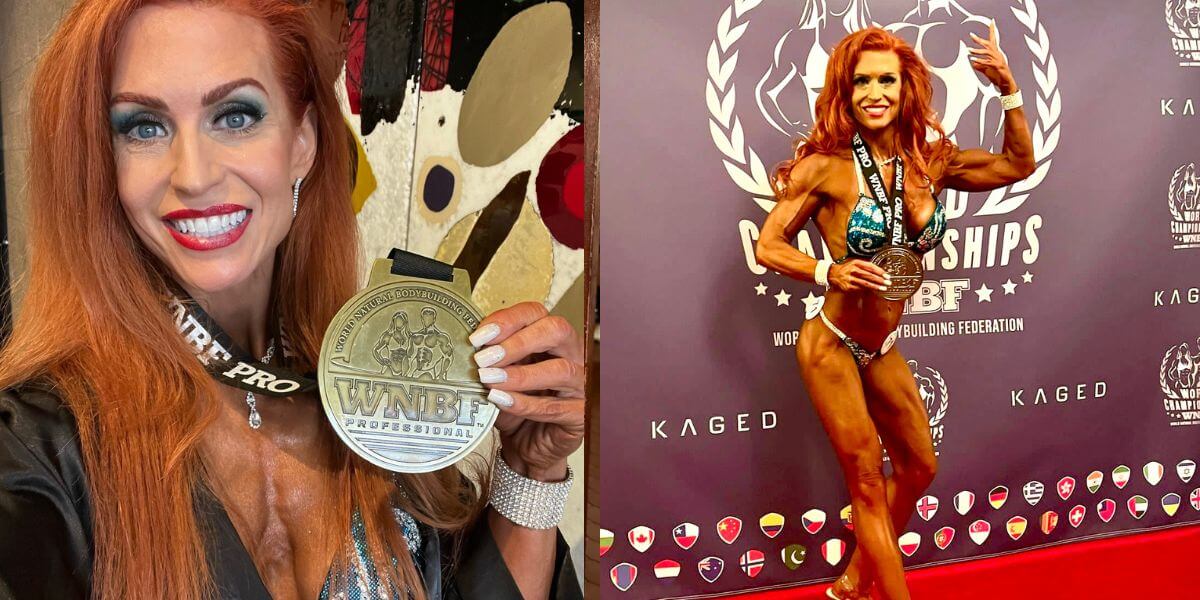 Shelli turned to bodybuilding in middle age and soon found success. Major surgery just twelve months ago may have been a setback, and there was more to come. Family medical emergency left it in doubt whether she would compete. The WNBF World Championships are the pinnacle of the calendar for the steroid-free federation.
"I'm thankful my body has endured the stress" Shelli says.
Competing in the Fit Body division Shelli was looking like a winner. This was an acheivement as there are no age categories. Shelli was competing against all ages, at age 49. One of her competitors also scored highly and in the end the judges couldn't split them, and incredibly it came down to a coin toss for the Gold. Shelli lost and took Silver, although she's upbeat.
"Winning Silver after a coin-toss (tie for 1st place)… feels incredible. I feel amazing as 2nd top FitBody Pro athletes in the world of natural bodybuilding!"
The success follows rewarding work with coach Nolan Sheridan.
"I'm realizing that my body does quite well under rigorous training and has adapted to the point where on my rest days I feel as if I am 'missing something'. It's been fascinating to see when we refocus on certain muscle groups how quickly they will respond in their development."
Just months short of her 50th birthday Shelli is defying her own expectations and feels better than in her 20s. She's clearly grateful for the role a Whole Food vegan diet has played. The part played by nutritionist and bodybuilder Judy Wright-Morris has been fantastic.
"I am really motivated to compete next season regionally in Washington State" Shelli says excitedly. "And I greatly look forward to competing at the next WNBF World Championships November 2023 in Seattle area!"
Links