Meagan Duhamel skates for National glory
Pairs figure skater Meagan Duhamel and her partner Eric Radford competed at the National Skating Championships aiming to defend their title for the second time. While many would have expected a strong performance by the accomplished couple, few would have expected what came next.
15 January 2014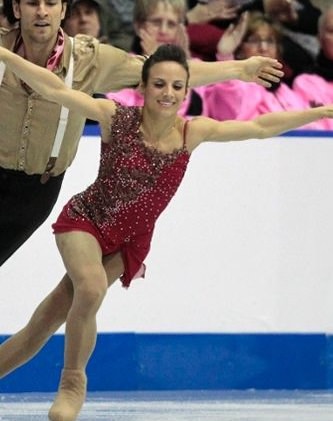 Before the pair took to the ice their rivals had put in a top-class performance that surpassed the world standard benchmark of 200 points with a score of 209.44. This was a Canadian record, beating any of the Duhamel/Radford scores from previous competitions.
Meagan & Eric skated to music from Alice in Wonderland and completed their routine to achieve a new Canadian record of 213.62 – taking the title.
Meagan later revealed that they didn't know that the points record had been broken when they took to the ice. "I think it was the best long program we have ever skated." Eric said that it was their most emotional competition, "even better than last year and better than our first national title."
Expect to hear more from this successful pair. Their latest success has led them to reflect on the crushing effects years ago with different partners in the nationals years ago which led to them leaving their skating partners to team up four years ago.