Gold at Winter Olympics for vegan skater
Vegan figure skater Meagan Duhamel has already earned a Gold medal at the Winter Olympics with a solid performance which leaves Canada in top place in the team event.
11 February 2018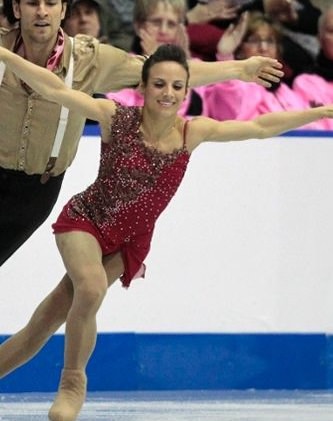 The seven-time pairs champion secured the win alongside partner Eric Radford. They had earlier helped Canada to secure top points at qualification with second place with their short programme.
This meant they were one of the five teams progressing to the final. Competing again, Meagan and Eric's event was first and they performed their long programme in trheir search for a medal.
The performance was described as flawless apart from a touch down on a particularly challenging move, while other difficult moves were performed to perfection.
"It felt great to lay out a solid long program at the Olympics, which we weren't able to do four years ago. That was a really great skate with a lot of room to improve for Thursday and the individual event" Meagan said to Golden Skate website.
Canada also won two of the other three disciplines to place a convincing first.
This means she just has a short break before she and Eric challenge for a medal in their own event. Meagan has been vegan since 2008 and has announced that she will be retiring after this season.
Update: Meagan won another medal – read more here.
She has previosuly adopted a dog rescued from the South Korean meat trade who lives with her in Toronto.
Video of Meagan's performance in South Korea