Ali hits the board at legendary Westside Barbell
Ali Crowdus is continuing a recovery from shoulder surgery as she achieves an impressive set of lifts at an exclusive meet.
22 April 2019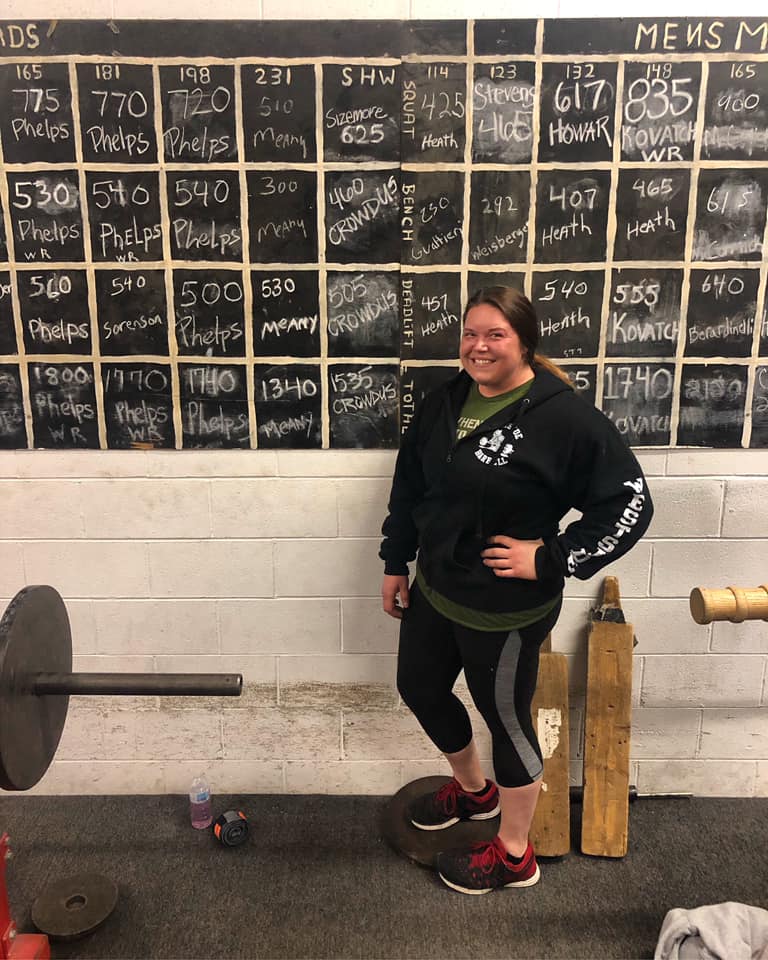 The invitation was to the legendary Westside Barbell in Ohio.
The gym describes itself as "an invitation only training laboratory where only the strongest of mind and body survive. Our goal is simple. To become the best and push every boundary known to man in doing so."
"The lineage and achievements of all Westside Barbell athletes who have walked through our chalky doors is of legends. Our gym has broke over 140 world records, won olympic gold, heavyweight world championships, to name but a few of our achievements."
"This gym not for the timid nor is it for those seeking fame. You must earn your membership through blood, sweat and other peoples tears. You are held accountable for every word that you say and at any time you must be willing to back it up verbally or physically."
It's an achievement to be invited in to lift.
Competing at Westside
Ali started with squat. "I was mentally confident, which is huge for me" she says. "I opened with 520 lb, took 550 for 2nd and ended with 570 [259kg] for a 50lb meet PR."
She describes Bench as "my nemesis", although it's worth remembering she's the 10th woman in the world to have benched 500 lb (read more here).  However, this was before shoulder surgery.
She did hit a few issues which gave her two failed lifts before a successful lift at 460 lb [209kg].  "This was a big one for me- first successful bench in a meet since my shoulder surgeries. Still very far off from the weight I should be benching, but it's a start" she says.
Her deadlift went well. "I opened at 455, took 475 as a second and 505lb [229 kg] as a third. My first 500+ deadlift!"
The chalkboard
Lifters have done well to set foot in the gym, although there is a further goal.  The Chalkboard on permanent display records all time records for the gym, for each category.
Ali's lifts got her onto the board no less than three times – with her Bench, Deadlift and Total.
"Overall I'm extremely happy with today. I earned three spots on the Westside board, broke some mental barriers, and executed the plan as intended."
She's also provided yet another example of a vegan woman powerlifter capable of amazing things.
Vegan power
Ali has been vegan since 2012, making the change to continue weight loss and improve overall health.
"Over the course of a month, I filtered all of the animal products out of my diet and quickly noticed positive changes in my body and mind, improved recovery time with my training, a better awareness of food and flavors" she told Great Vegan Athletes.
Subscribe to our site and catch all the news